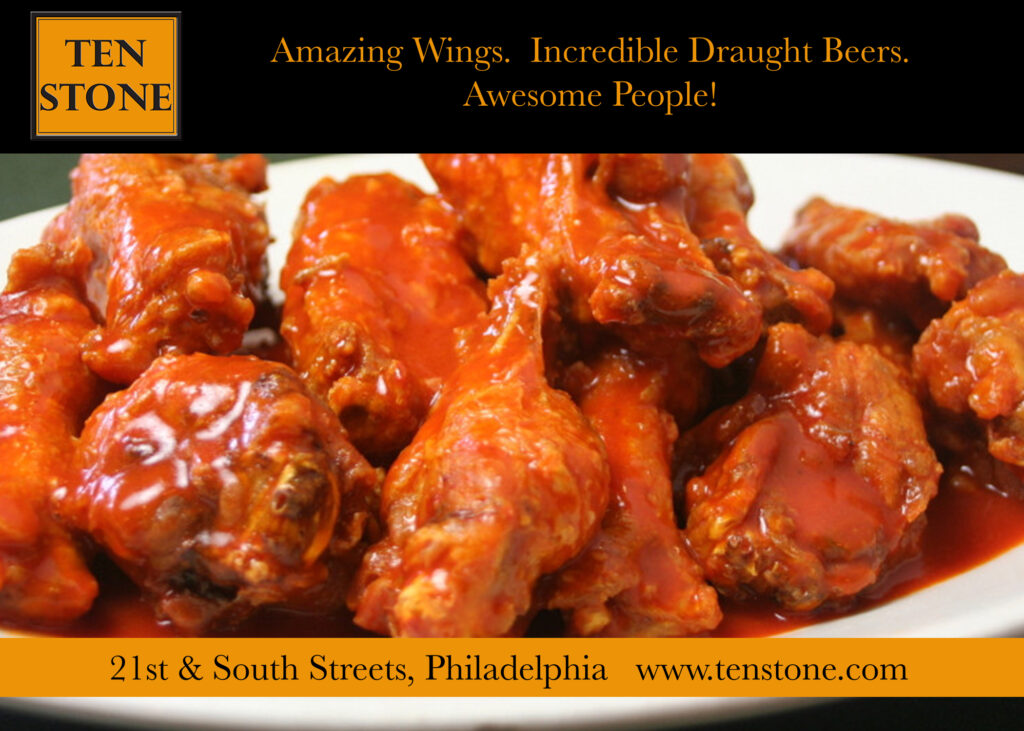 Welcome to TenStone!
TenStone has been a part of the Center City West Community for over twenty years! We started out when Graduate Hospital was still running and have weathered the transitions of our neighborhood ever since.
When we opened it was just us and South Street Blues. But we have watched a number of new establishments open since we blazed the trail! Now we are part of a growing and diverse community. Our "Regulars" are very welcoming to our new Guests and many a friendship have been made. And a number of those relationships have turned into marriages! We have watched the Phillies and Eagles Win Championships, we have seen them lose some, too! But we do it together while enjoying some Fine Light Fare and a tremendous Draught Beer Selection!
Come visit us soon as the Tradition continues on the less famous side of South Street!
Thank You!